Report on the 2001 West Coast meeting of the Oughtred Society, in Palo Alto, CA.
by Kate Matthews.
European member Dieter von Jezierski shows off his new book (available from Astragal Press) and the Tavernier-Gravet rule which he brought for sale. This great rule garnered a lot of attention from our members.

Long time member Conrad Schure shows off his latest find – a super-rare, very early Keuffel & Esser triangular slide rule. Only 3 are known to exist! You won't see one of these for sale on eBay!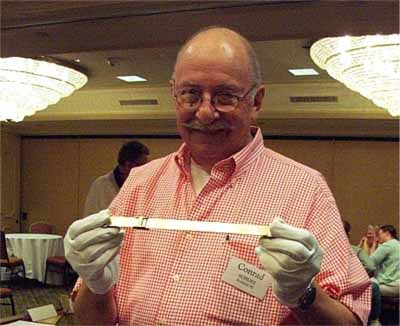 Our esteemed secretary, Wayne Lehnert, examines some prize pieces.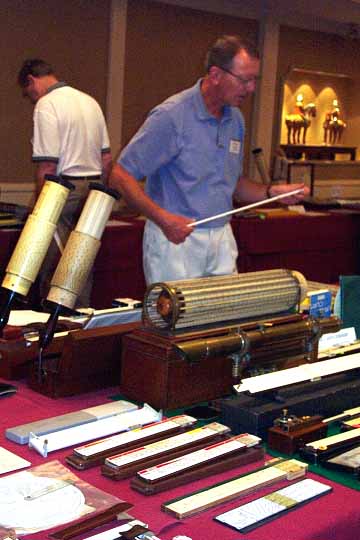 There was a lot to see in one short morning.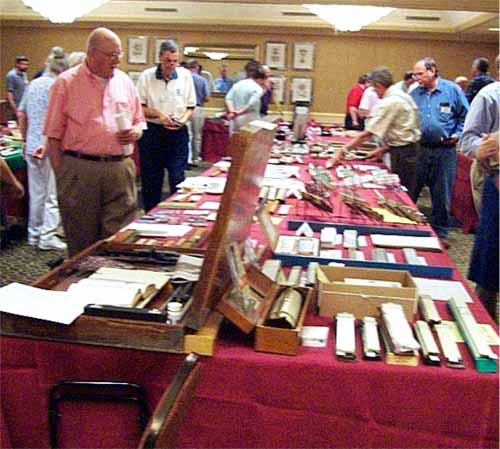 Not a display table – these goodies were offered during lunch.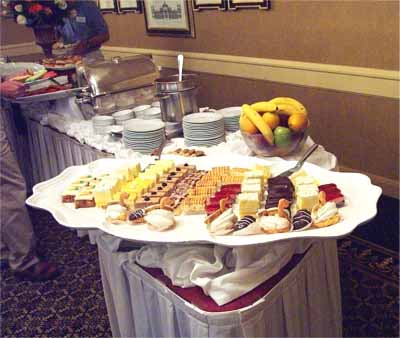 Each display table included a write-up of the featured items. Here Jeannie Collins vists a fine collection of circular slide rules.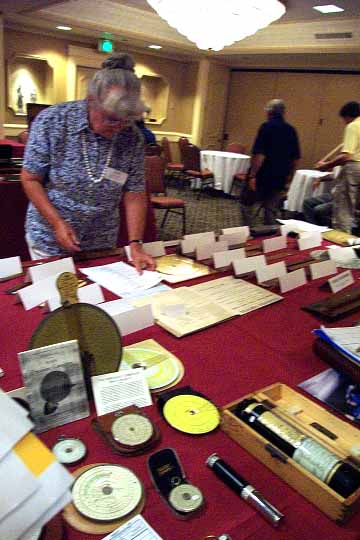 A smattering of items for sale.

The afternon sale led to some heated bidding. Here, Bob Koppany and Wayne Lehnert acknowledge one bid and look to see if another is forthcoming.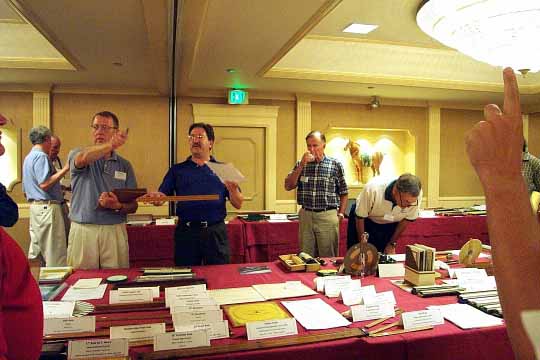 Return to Meeting Reports Page.