---

Slide Rule Info


Image
Galleries:

---

About the OS

Welcome
Click on images for more information
The Oughtred Society was founded in 1991 by a group of slide rule collectors and is dedicated to the preservation and history of slide rules and other calculating instruments. Over the past three decades it has evolved to an international organization with members in 20 countries. It is noted for its highly acclaimed Journal of the Oughtred Society, published twice annually. The Society is a non-profit educational organization. Society goals include the dissemination and sharing of information and encouragement for collectors. We are affiliated with organizations in the United Kingdom, Germany, The Netherlands and Italy. Our activities are carried out by members who volunteer to do various tasks and projects. Membership is open to anyone. Click "Membership" in the left navigation menu for more information about member activities and benefits.
News/Features
Invitation to Oughtred Society Members to Attend the Memorial Service for Bob Otnes, to be held Saturday, June 1, 2019 at Ristorante Bella Vita, 376 First St., Los Altos, California at 1:00 PM.

The restaurant will be closed to the public, and the patio will be used for the service. Afterwards, a lunch will be served inside. All OS members who want to come are invited. Louise would appreciate a total count for her lunch planning so could any member who will be attending please send a brief 'Yes I will Attend' note and copy both Clark McCoy oughtredsociety@comcast.net, and Bob De Cesaris robert.g.de.cesaris@intel.com before May 29. We will inform Louise of the final count on May 29.

---

Robert K. Otnes (by Robert De Cesaris)

Distinguished Slide Rule and Calculating Device Expert, Author, Researcher, and Collector; Oughtred Society Co-Founder, Journal of the Oughtred Society Editor

Robert K. Otnes (Feb 2, 1932 – April 15, 2019) Bob Otnes, key founding member of the Oughtred Society, Editor of the Journal of the Oughtred Society, and distinguished expert, author, and historian on the subjects of slide rules and mechanical calculating devices, passed away at his home in Palo Alto on April 15 at the age of 87. He is survived by a cousin, Nancy Slaten, of Junction City, Kansas, and her family, as well as his wife's three sisters, Janet, Cathy, and Barbara Scharf. He was preceded in death by his wife Susan and his two brothers, Don, who died in childhood, and Fred, an artist and illustrator. Bob is buried at Alta Mesa Memorial Park in Palo Alto. A memorial service, to which all Oughtred Society members have been invited, is being held at 1PM on June 1 at Ristorante Bella Vita, in Los Altos. Gifts in his honor may be sent to Friends of the Palo Alto Library or any organization promoting STEM education. Bob was well-known for his expertise in digital signal processing, especially as applied to aerospace and military defense systems, and had written numerous articles and several textbooks in the field. Many members knew Bob personally from his frequent attendance and strong presence at many Oughtred Society and International Meetings throughout the years. A tour of his collection with Bob recounting fascinating facts and details regarding many of his interesting pieces was the highlight of many of our OS meetings held in Palo Alto. He was the quintessential story teller, entertaining the group with colorful details of the history of a piece and how it had come into his possession. Bob's commitment to the early growth and development of the Oughtred Society is also well-known to our membership, serving as Editor of the Journal of the Oughtred Society for 18 years, writing numerous authoritative articles, and spearheading many displays and initiatives that generated interest in the collecting and research of calculating devices. Bob's story begins in the Midwest; he was born in St. Louis and raised in Missouri, North Dakota, and Nebraska, frequently moving with his father's sales career with Folger's Coffee. Bob spoke often about the winter he endured in Fargo and the summer he spent laying ties on the Union Pacific Railroad. He earned both his bachelor's and master's degrees in mathematics at the University of Nebraska; between his degrees, he spent two years with the US Army at Fort Hood, Texas. Bob came to California in 1958 to assume a position in aerospace engineering, working first for Douglas Aircraft, then The Aerospace Corporation, and Measurement Analysis Corporation, in southern California. While earning his PhD in electrical engineering at UCLA, he also founded and ran his own company, University Software Systems. He arrived in Palo Alto in 1977, working for ESL, TRW, Maxim, Advent Systems, and finally Lockheed Corporation, where he served as a consultant until he was 75. During this time, he also traveled to many countries to teach courses in digital signal processing, authoring and co-authoring numerous papers and books in the field, including Digital Time Series Analysis, published in 1972, and Applied Time Series Analysis, in 1978. In 1988, Bob married Susan Scharf, the employee publications editor at Applied Technology. Six months later, Susan was diagnosed with cancer and over the next five years, they researched the disease together, while Susan endured many treatments. Bob cared for Susan with loving attention to every medical detail, but unfortunately, in May 1993, she lost her battle. After her death, Bob devoted more time to the Oughtred Society, which was now growing and becoming better known to mathematicians, engineers, and collectors of early calculating and scientific instruments. In 2005, in collaboration with Tom Wyman, Bob organized a popular exhibit on the history of calculators for Stanford's Green Library. He also joined the Friends of the Palo Alto Library, serving on the board for several years. Two of Bob's early calculators, including an example of the centennial model of Grant's Calculating Machine, are now part of the Science and Mathematics Collection at the National Museum of American History at the Smithsonian. A reference to this Grant Calculator can be found at https://americanhistory.si.edu/collections/search/object/nmah_1809267 Bob very much loved writing articles about early slide rules, early American adders, and researching their development through scientific instrument catalogs and other references. His specialized collecting interests were many and ran the entire gamut of collecting: early rules made by Keuffel and Esser, American small adders, early copies of logarithmic tables and books on mathematics, unusual planimeters, harmonic analyzers, Arithmometers and pinwheel calculators… just to name some of the major areas that easily come to mind. His presence and influence at our Board Meetings, our regular collector meetings, and at the International Meetings will be very greatly missed. His expertise in research, publication, and dedication to the Society is reflected in over 110 entries into our Journal and in his numerous presentations at International Meetings. Many will instantly recognize Bob's key interests, unique personality, and vast scope of knowledge in reviewing some of the topics in which he frequently chose to write and present:
"American Small Adders"
"Notes on Mechanical Fourier Analyzers"
"The Curious Slide Rule of Benjamin Bevan"
"The Table of Sines and Cosines Employed by Napier"
"William Cox and His Contributions to Keuffel and Esser and to Slide Rule Technology"
"Log Log Scales"
"Review of the Buro-Antik Auction in Koln"
"How Briggs Computed Logarithms"
"A Golden Age 4071T by Keuffel and Esser"
"Keuffel and Esser – 1880 to 1899"
"The K&E Universal Slide Rule"
"Early French Slide Rules in Various Collections"
"The Groesbeck Adder (1870)"
"The Lightning Calculator as related to Bonham, Hook, and Pangborn"
"A Letter of 1683 from William Oughtred to Elias Allen"
"American Planimeters"
In addition to our Journal and the International Meeting Proceedings, Bob also published articles with the Scientific Instrument Society and the Early American Industries Association. A person of many interests, Bob loved to read in his book-lined home and greatly enjoyed telling stories, visiting museums and antique shops, doing research at libraries, tracking down rare finds, and sitting under his redwood trees in his backyard. Bob's service over the years to the Oughtred Society and the international collecting community has been outstanding, representing a labor of love that is without equal. He was always generous in sharing his expertise and this has had a very significant influence in our mutual collecting knowledge. In my discussions with him, Bob introduced me to many new areas of interest that go far beyond slide rules and calculators - planimeters, early logarithmic tables, jetons, verge and fusee pocket watches, music boxes, early clocks…. the list goes on and on. Many of us have lost a very good friend and mentor and we will deeply miss him. We will remember him by the legacy that he has left behind: his publications, his collections, his kindness, his generous friendship and mentorship, and his sharing of knowledge.
Bob displaying some key pieces from his fascinating slide rule and mechanical calculator collection.
Inspecting one of his favorite rules, the Keuffel and Esser Universal slide rule.
(Photo from the San Francisco Chronicle)

---

The Oughtred Society 2019 Annual Meeting was held in Las Vegas at the Atomic Testing Museum on April 20, 2019. Once again there were dozens of unique and interesting slide rules for sale at the Oughtred Society annual auction and several interesting presentations. Here is a brief report on the 2019 OS annual meeting.

International Meeting of Collectors of Historical Calculating Instruments (IM2019) - September 20-22, 2019


The 25th International Meeting of Collectors of Historical Calculating Instruments (IM2019) will be held from September 20th to 22nd, 2019, at the Badhotel in Scheveningen -- the seaside resort of The Hague, which is the government residence of the Netherlands For more information please read the full announcement. (pdf)




The IM 2018 meeting was held recently, courtesy of the United Kingdom Slide Rule Circle (UKSRC). Sixty Delegates and Partners from nine nations met in Stratford-upon-Avon. Some 240 slide rules were displayed, and eight talks were given. The meeting report is available here.

OS Awards and Fellowships: The OS Award Committee has announced the 2018 Hall of Fame winners. The OS Award went to Prof. Dr. Ina Prinz, Prof. Dr. Bernhard Korte, and Richard Smith-Hughes. The 2018 Fellowships went to Paul McConnell and Hans Kordetzky.

Calling all authors! The Oughtred Society is preparing the 2019 Journal issues, and is looking for some good articles! Contact Journal editor Jim Bready with your proposal, and see The Journal of the Oughtred Society web page for more information and to download the JOS Guidelines for Authors.

June 16-17, 2018: An SR-71 symposium was held in McMinnville, Oregon at the Evergreen Aviation and Space Museum. The SR-71 was the last aircraft designed using slide rules.

Richard Davis has retired as Oughtred Society webmaster. Ace Hoffman has assumed that position as of 2018. In 2019 Ace was voted onto the O.S. B.O.D.. Ace is a computer programmer and published a paper in the Spring 2018 Journal titled The Linear Digital Slide Rule.

New Oughtred Society Board Members The Oughtred Society is pleased to announce that two new members have been appointed to the board of directors: Louis Gotlib and Jim Bready. Louis will also be heading up the Education Committee.

Free On-Line BOOK: The Oughtred Society is proud to announce the publication of LONG-SCALE SLIDE RULES in LIFE-SIZE IMAGES by Otto E. van Poelje, dedicated to the memory of our Oughtred Society fellow collector & long-scale slide rule connoisseur Edwin Chamberlain (18-10-2017)


NEW BOOK: The Oughtred Society is proud to announce the publication of Specialized Slide Rules for Electronic Engineers. This new publication is a collection of articles about many of the specialized slide rules used in electronic design. This monograph is an extensive collection of articles edited by Richard Smith Hughes. Richard spent his career designing electronic circuits and when retired taught college level circuit design courses. Richard begins this collection with a brief history of electricity including early communication using spark gap technology. Next the various slide rules, with their special scales to calculate inductive reactance, capacitive reactance and resonant frequency, are described in detail. This publication is now available for sale on our website.

NEW BOOK:The Oughtred Society is proud to announce the publication of The Inventor of the CURTA Calculator an autobiography. This book is the story of the remarkable life of the inventor of this ingenious device, how he started in his father's mechanical office machine company in Vienna, eventually running the company himself, designing the Curta and becoming embroiled in WWII as a prisoner in a Nazi concentration camp and finally the difficulties of setting up full production after the war in Liechtenstein. Additional material written by the late Tom Wyman and Dr. Robert Otnes is included.

Archive of Collections. New Collections added to this Archive. The first collection in this Archive was that of the late Tom Wyman. We now have five collections featured; items from the collections of Paul Tarantolo, Louis Gotlib, Richard Davis, Cliff Frohlich and Thomas Wyman. All the collections continue to grow under the direction and efforts of Clark McCoy, Rod Lovett, Ted Hume and Richard Davis. We invite you to view this new Archive of Collections and consider having us post your collection to the OS website for posterity.

Slide Rules of the Major Makers. A New feature on the Oughtred Society Web Site: In this new feature we present all slide rules produced by the eight major makers. This information has existed in several web locations but now exists here in one location. This data was gathered over many years by dedicated researchers.
♦Post and Hemmi have complete archives with photos and details for all rules
♦K&E has a cross reference with details for all rules, plus a partial photo archive.
♦Faber-Castell has a list of all rules with limited details, plus a partial photo archive.
♦Dennert & Pape/Aristo have a list of all rules with limited details, plus a partial photo archive.
♦Pickett has a cross reference with details for all rules.
♦Dietzgen has a cross reference with details for all rules, plus a dateline matrix.
♦Nestler has a list of all rules with limited details.

Pencil Slide Rules: A new publication introduced earlier in the year by the Oughtred Society: Pencil Slide Rules and their Successors, The Calculator Pen and Pentop Computers is a collection of articles that admirably covers this subject! This monograph is authored and edited by one of our Oughtred Society founders, Rodger Shepherd. This publication is now available for sale on our website.

JOS DVD is available for sale, containing 26 years of the Journal of the Oughtred Society in PDF format. OS members and non-members(individuals and institutions) may purchase the DVD by going to the Journal page and paying for the disk via Paypal.

A Search Facility for the Journal of The Oughtred Society awaits your use.
(See Journal Search in main menu at left.) This new Search Facility displays high resolution PDFs of Journal articles. You may search by several methods -- author, title, keyword, or for any word that appears in any article, or for all articles in a given year, etc.The search facility was created by Rod Lovett.

Request for Articles for the 2019 and 2020 Journals. Be a contributing author and share your knowledge and interests. For ideas and inspiration, read "Yes, You Can Write for the Journal of the Oughtred Society" (82KB pdf).


Sample Articles from the Journal of the Oughtred Society. The Oughtred Society is pleased to present seven articles from past issues of the Journal. See NEWS ARCHIVES.
JOS Plus is the website location where supplemental material appears for articles in the Journal of the Oughtred Society. View these supplemental materials by going to JOS Plus.
NEWS ARCHIVES - Past announcements and news.

Publications of the Oughtred Society


Order Details for
All Publications
HERE

JOS DVD
26 years on one disk



LONG-SCALE SLIDE
RULES in LIFE-SIZE
IMAGES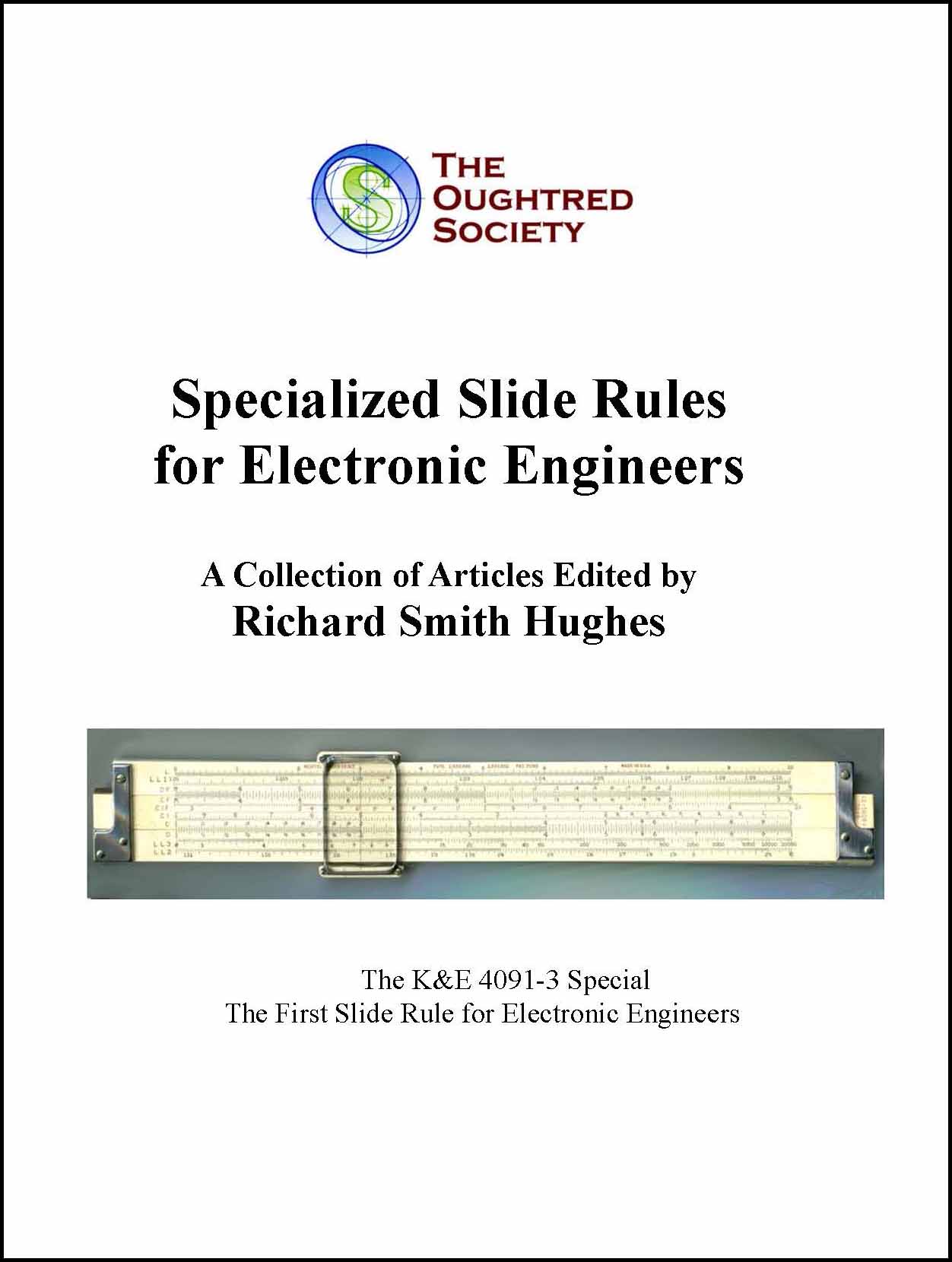 Specialized Slide Rules
for Electronic Engineers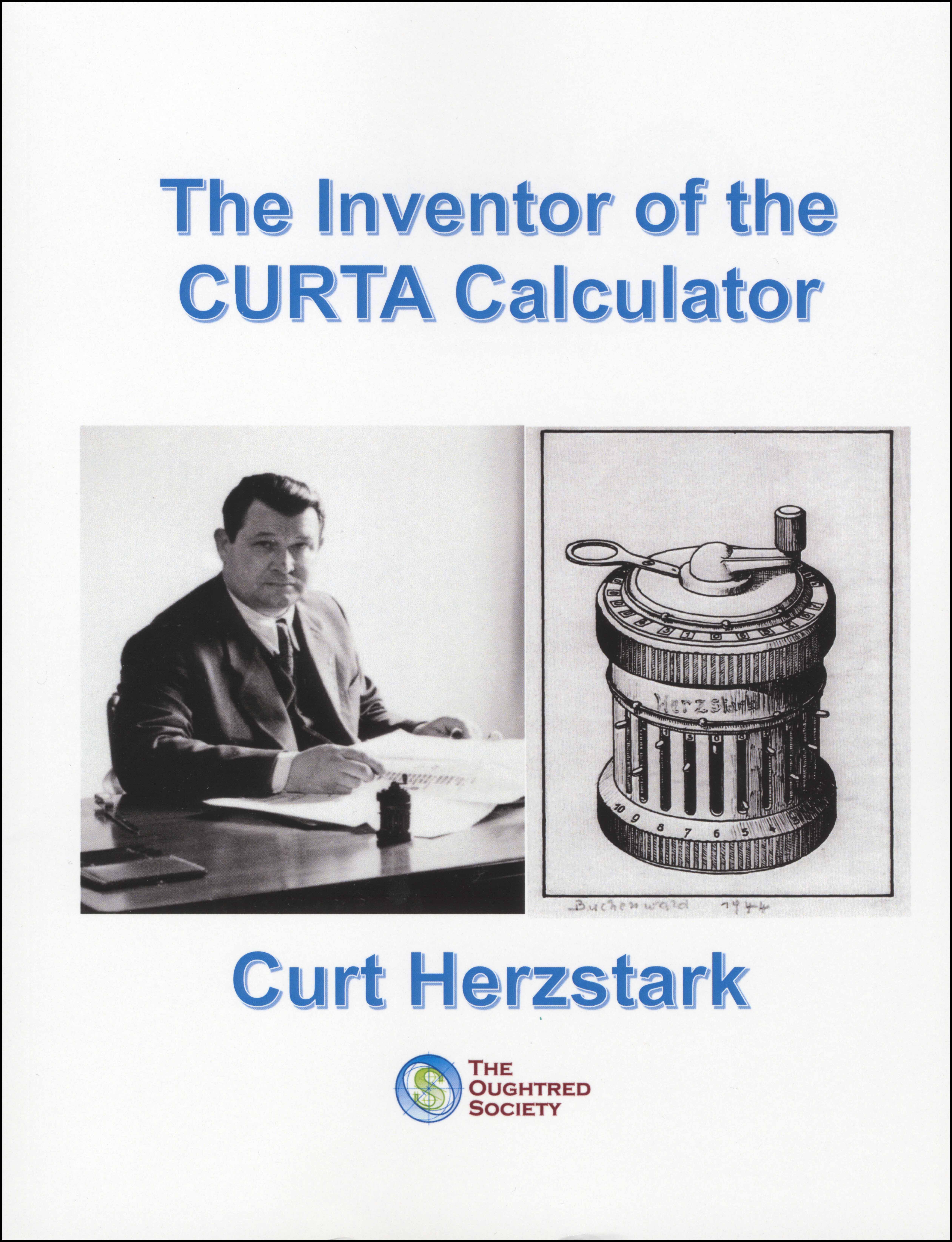 The Inventor of the
CURTA Calculator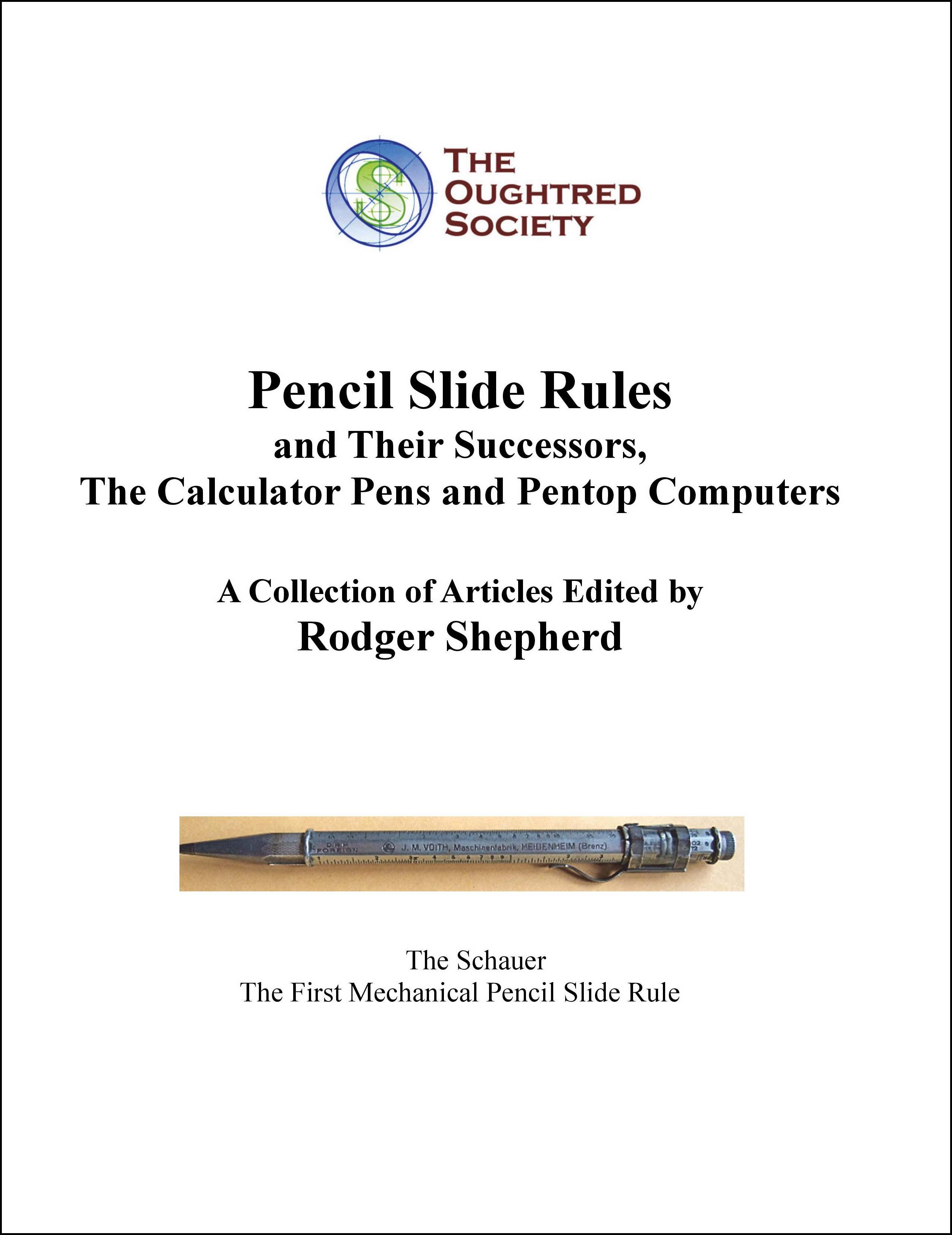 Pencil Slide Rules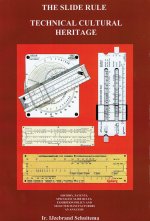 The Slide Rule Technical Cultural Heritage
by IJzebrand Schuitema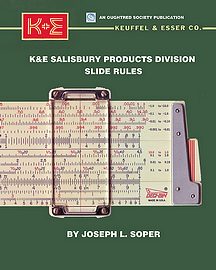 K&E Slide Rule History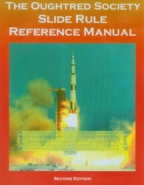 Slide Rule Reference Manual
2nd Edition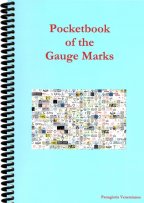 Pocketbook of Gauge Marks
2nd Edition