---

Slide Rule Info


Image
Galleries:

---

About the OS

Welcome
Click on images for more information
The Oughtred Society was founded in 1991 by a group of slide rule collectors and is dedicated to the preservation and history of slide rules and other calculating instruments. Over the past three decades it has evolved to an international organization with members in 20 countries. It is noted for its highly acclaimed Journal of the Oughtred Society, published twice annually. The Society is a non-profit educational organization. Society goals include the dissemination and sharing of information and encouragement for collectors. We are affiliated with organizations in the United Kingdom, Germany, The Netherlands and Italy. Our activities are carried out by members who volunteer to do various tasks and projects. Membership is open to anyone. Click "Membership" in the left navigation menu for more information about member activities and benefits.
News/Features
---

Invitation to Attend "Virtual IM2020" PLUS Agenda and Presentations Set for Sat Sept 12 and Sun Sept 13, 2020

We have had an outstanding response for our 'Virtual IM2020" with 10 presenters and nearly 50 attendees currently registered to attend, with many who took action within the first week of the announcement! If you want to attend and have not sent a message to either Jim Bready (rechenmeister@peak.org) or Bob de Cesaris (robert.g.de.cesaris@intel.com), please do so as quickly as you can so we can add you to the final registration list. The ZOOM link and password will be provided by email only to those on the registered attendee list. Due to the enormous response, we are lengthening the times slightly on both days to accommodate all presenters and planned activities; hence, we will now start at 9AM PDT and end at approx. 1PM PDT, with a short break in the middle to step away from the computer for a bit to refresh oneself. We will have the ZOOM site ready to go at 8AM PDT on both days, so we would suggest that those who are not familiar with ZOOM log in no later than 8:30AM PDT so that you have time to familiarize yourself with the site and so that we have time to help instruct and debug any user issues. We are also planning a short 'dry run' session the weekend before (details to be announced shortly) to help those presenters who wish to become more familiar with the site and also again, to help any new users who would be interested in learning about the ZOOM site in advance of the meeting. To begin the meeting, since we cannot meet and get to know each other in person, we would like all members who are interested to briefly introduce themselves and their slide rule interests, the so-called 'elevator talk' modified for the times (that is, what would you say about yourself in the minute you have ascending a flight of stairs with John Napier or William Keuffel or Albert Nestler?). To this end, we are suggesting that interested members submit one PowerPoint foil with your picture and a short slide rule bio that each member can speak to during the first hour of our meeting. In addition, we are planning a short auction at the end of the Sunday session with some very nice items that remain from the Tom Wyman and Bob Otnes collections. Details of this auction will also be available by email shortly. Please refer to the table below for a detailed agenda of our speakers and activities for our upcoming two-day meeting. We look forward to 'seeing' you there!

IMPORTANT PLEASE NOTE:

Members are asked to 'sign up' by sending a message to Jim or Bob robert.g.de.cesaris@intel.com to attend by August 1. These members will be given the link and passcode to join the meeting at the assigned time. Again, there is no fee for signing up or for attendance. Current plan is for two 3-hour sessions. This will be modified to add or reduce time depending on presentations and feedback received.

---

The new edition of the Journal of the Oughtred Society is out! (See below for sample page and TOC images!)


---


Conrad Schure
April 2, 1930 - July 4, 2020

Conrad was instrumental in organizing all of our early OS East Coast Meetings and while in good health, never missed a chance to visit our West Coast Meetings and attend our International Meetings. (see OS Memoriam page for additional comments) Conrad Schure passed away while in hospice care in Connecticut. Fortunately, in spite of the Covid situation, Conrad did have his family present, according to his son. -- Robert G. De Cesaris

---

The Oughtred Society 2019 Annual Meeting was held in Las Vegas at the Atomic Testing Museum on April 20, 2019. Once again there were dozens of unique and interesting slide rules for sale at the Oughtred Society annual auction and several interesting presentations. Here is a brief report on the 2019 OS annual meeting.

International Meeting of Collectors of Historical Calculating Instruments (IM2019) - September 20-22, 2019


The 25th International Meeting of Collectors of Historical Calculating Instruments (IM2019) was held September 20th to 22nd, 2019 at the Badhotel in Scheveningen -- the seaside resort of The Hague, which is the government residence of the Netherlands (full announcement). (pdf) 2018 meeting report.




Calling all authors! The Oughtred Society is preparing the 2020 Journal issues, and is looking for some good articles! Contact Journal editor Jim Bready with your proposal, and see The Journal of the Oughtred Society web page for more information and to download the JOS Guidelines for Authors.

June 16-17, 2018: An SR-71 symposium was held in McMinnville, Oregon at the Evergreen Aviation and Space Museum. The SR-71 was the last aircraft designed using slide rules.

Free On-Line BOOK: The Oughtred Society is proud to announce the publication of LONG-SCALE SLIDE RULES in LIFE-SIZE IMAGES by Otto E. van Poelje, dedicated to the memory of our Oughtred Society fellow collector & long-scale slide rule connoisseur Edwin Chamberlain (18-10-2017)


The Oughtred Society is proud to publish The Inventor of the CURTA Calculator an autobiography. This book is the story of the remarkable life of the inventor of this ingenious device, how he started in his father's mechanical office machine company in Vienna, eventually running the company himself, designing the Curta and becoming embroiled in WWII as a prisoner in a Nazi concentration camp and finally the difficulties of setting up full production after the war in Liechtenstein. Additional material written by the late Tom Wyman and Dr. Robert Otnes is included.

Archive of Collections. New Collections added to this Archive. The first collection in this Archive was that of the late Tom Wyman. We now have five collections featured; items from the collections of Paul Tarantolo, Louis Gotlib, Richard Davis, Cliff Frohlich and Thomas Wyman. All the collections continue to grow under the direction and efforts of Clark McCoy, Rod Lovett, Ted Hume and Richard Davis. We invite you to view this new Archive of Collections and consider having us post your collection to the OS website for posterity.

Pencil Slide Rules: A new publication introduced earlier in the year by the Oughtred Society: Pencil Slide Rules and their Successors, The Calculator Pen and Pentop Computers is a collection of articles that admirably covers this subject! This monograph is authored and edited by one of our Oughtred Society founders, Rodger Shepherd. This publication is now available for sale on our website.

JOS DVD is available for sale, containing 26 years of the Journal of the Oughtred Society in PDF format. OS members and non-members(individuals and institutions) may purchase the DVD by going to the Journal page and paying for the disk via Paypal.

A Search Facility for the Journal of The Oughtred Society awaits your use.
(See Journal Search in main menu at left.) This new Search Facility displays high resolution PDFs of Journal articles. You may search by several methods -- author, title, keyword, or for any word that appears in any article, or for all articles in a given year, etc.The search facility was created by Rod Lovett.

Request for Articles for the 2020 and 2021 Journals. Be a contributing author and share your knowledge and interests. For ideas and inspiration, read "Yes, You Can Write for the Journal of the Oughtred Society" (82KB pdf).


Sample Articles from the Journal of the Oughtred Society. The Oughtred Society is pleased to present seven articles from past issues of the Journal. See NEWS ARCHIVES.
JOS Plus is the website location where supplemental material appears for articles in the Journal of the Oughtred Society. View these supplemental materials by going to JOS Plus.
NEWS ARCHIVES - Past announcements and news.

Publications of the Oughtred Society


Order Details for
All Publications
HERE

JOS DVD
26 years on one disk



LONG-SCALE SLIDE
RULES in LIFE-SIZE
IMAGES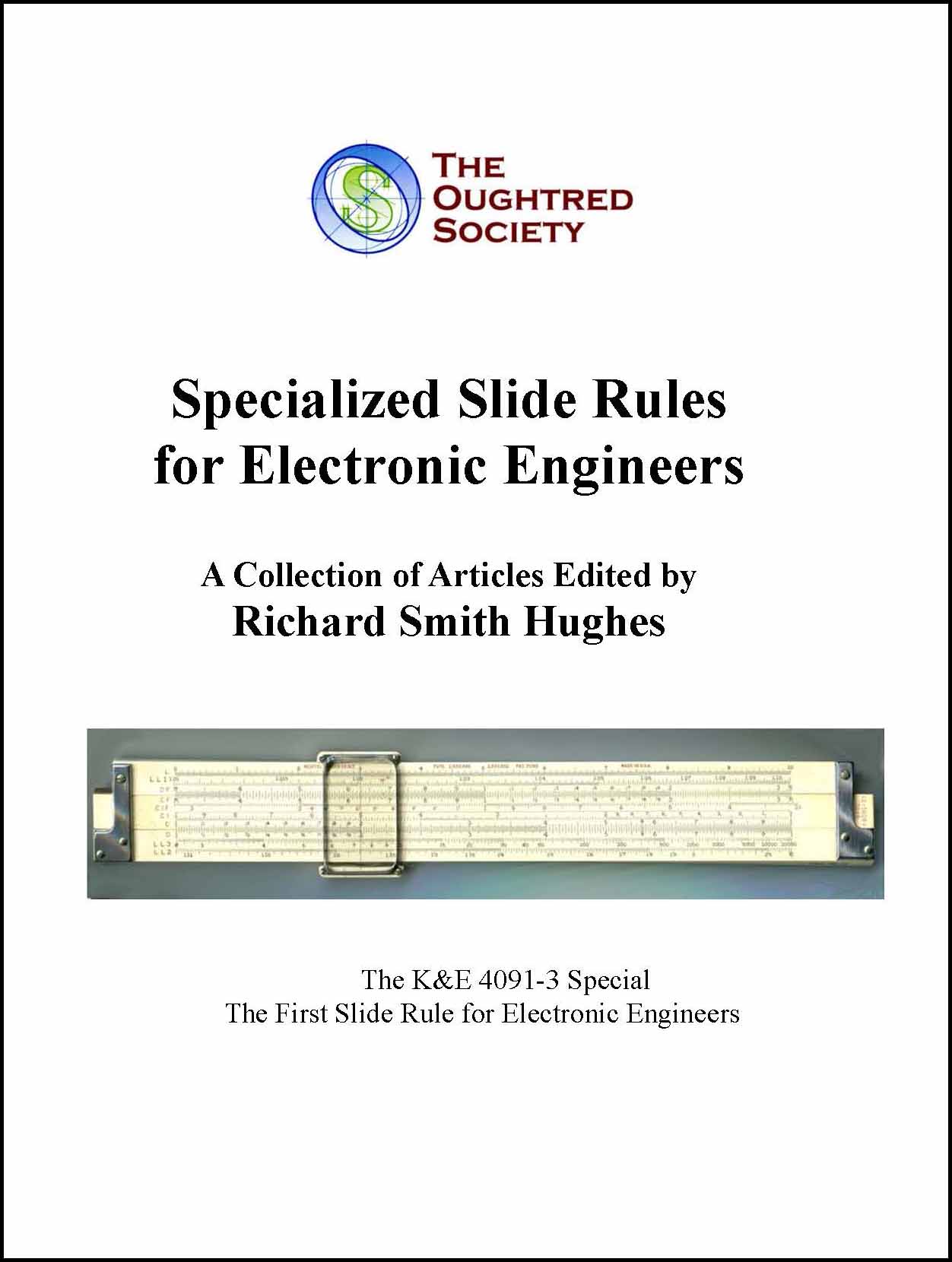 Specialized Slide Rules
for Electronic Engineers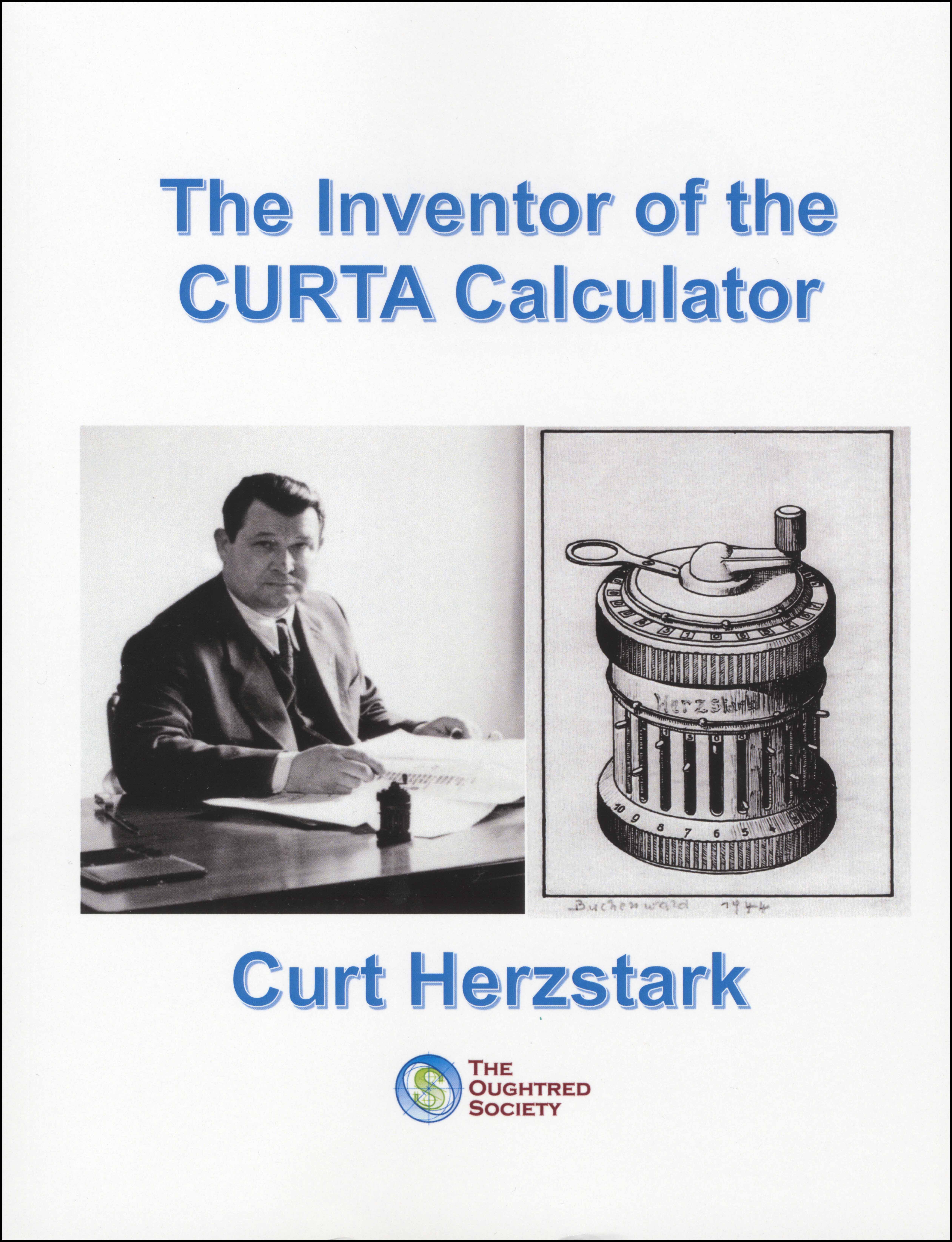 The Inventor of the
CURTA Calculator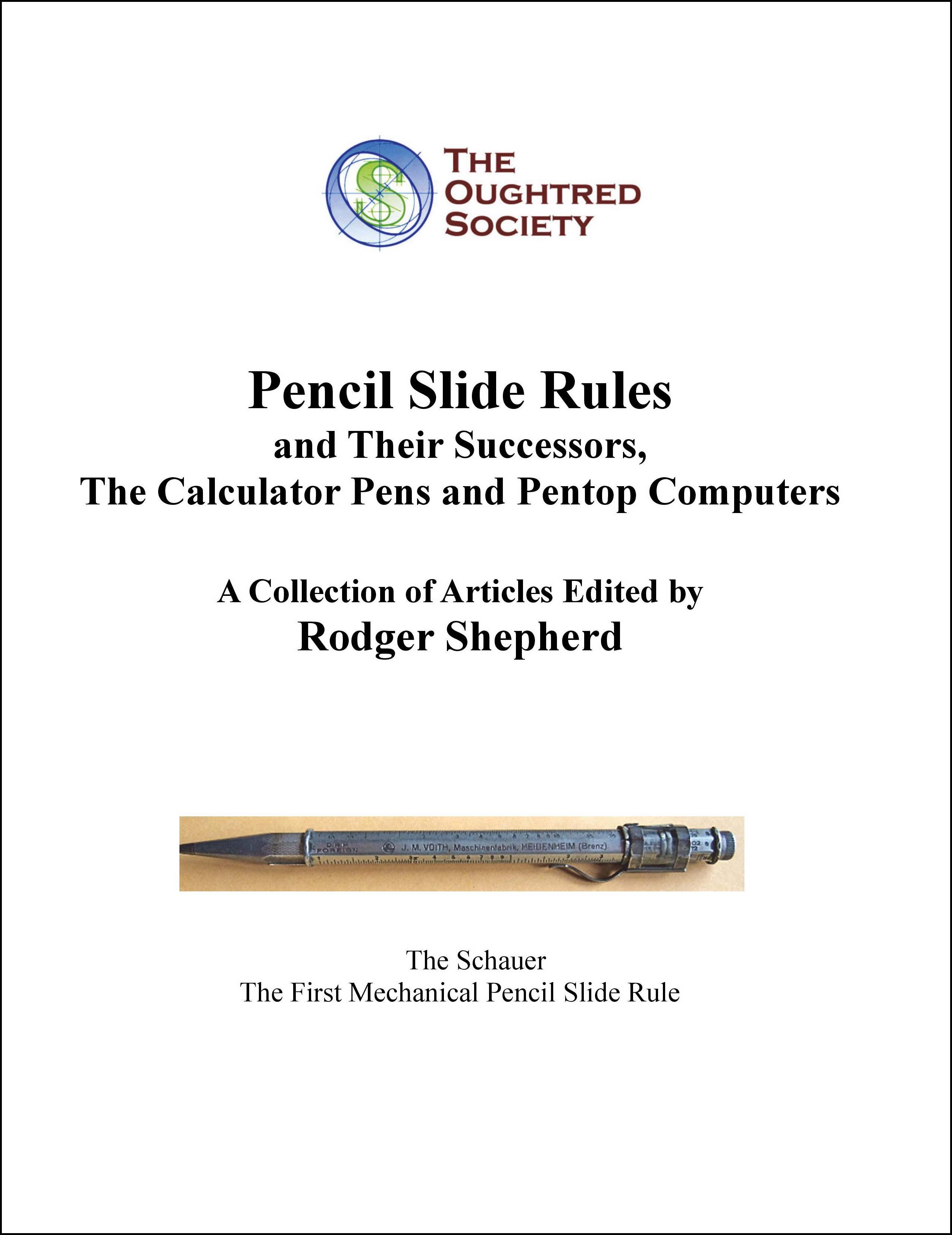 Pencil Slide Rules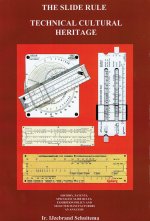 The Slide Rule Technical Cultural Heritage
by IJzebrand Schuitema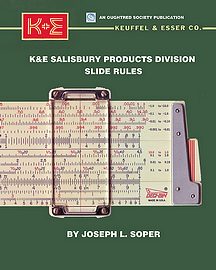 K&E Slide Rule History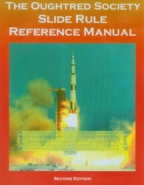 Slide Rule Reference Manual
2nd Edition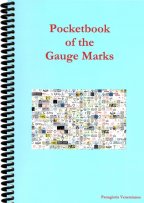 Pocketbook of Gauge Marks
2nd Edition